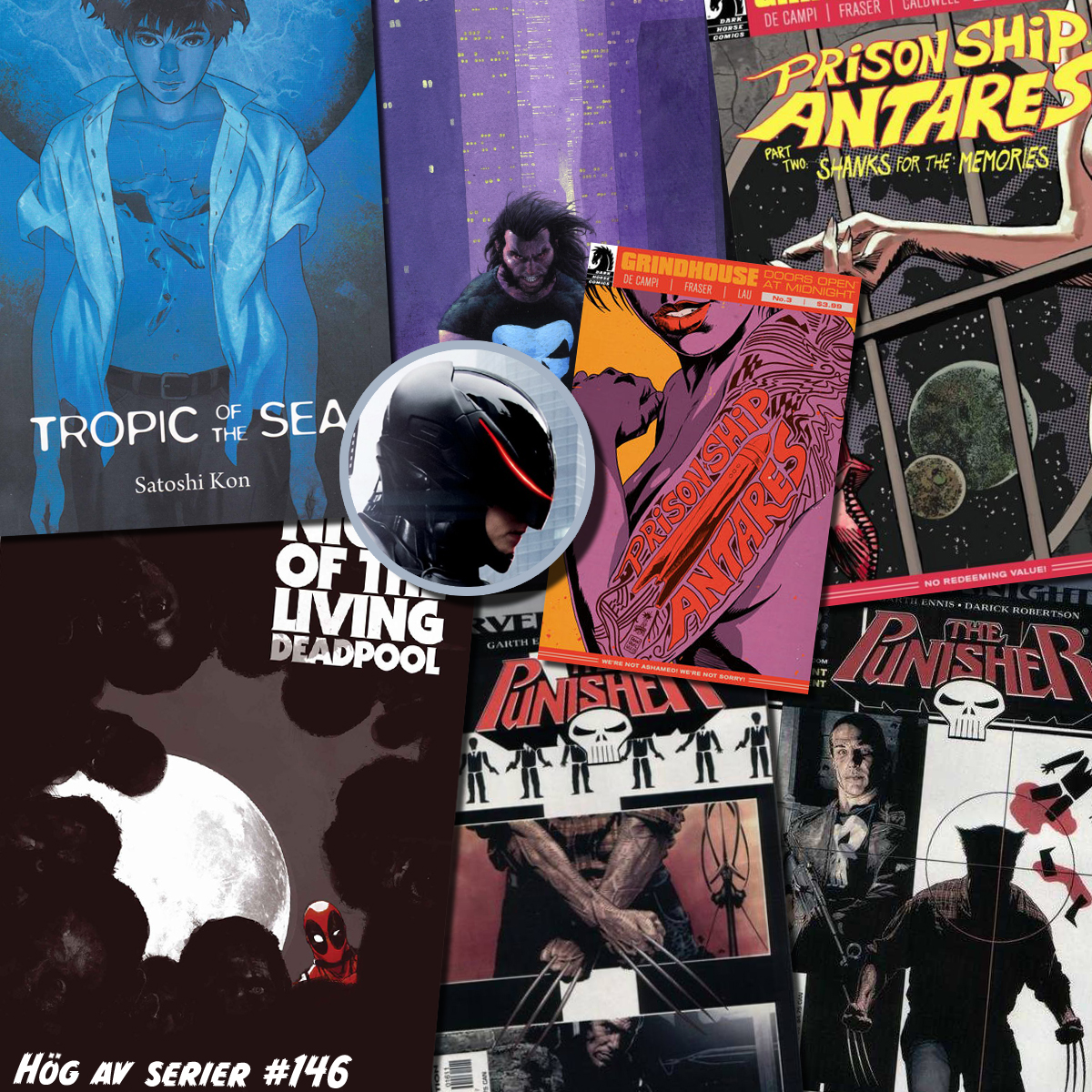 0:00 – Nyhetssnack om bland annat rollsättningen av Fantastic Four-filmen, Guardians of the Galaxy-trailern, Bryan Talbots Sverige-besök i veckan och en massa annat.
15:02 – Samrecension av Robocop regisserad av José Padilha.
26:29 – Night of the Living Deadpool #1 av Cullen Bunn och Ramon Rosanas.
29:33 – Grindhouse Doors Open at Midnight – Prisonship Antares av Alex De Campi och Simon Fraser
35:15 – Tropic of the Sea av Satoshi Kon
42:10 – Ur Arkivet: Punisher #16-17 och Wolverine #186 av Garth Ennis, Darick Robetson, Frank Tiero, Terry Dodson och Rachel Dodson
50:30 – Official Index of the Marvel Universe: The Punisher.

Ladda ner: Comixploitation
Storlek: 66 Mb
Speltid: 57 min
Medverkande: Anton Bjurvald, Anders Lundgren, Freddie Kaplan