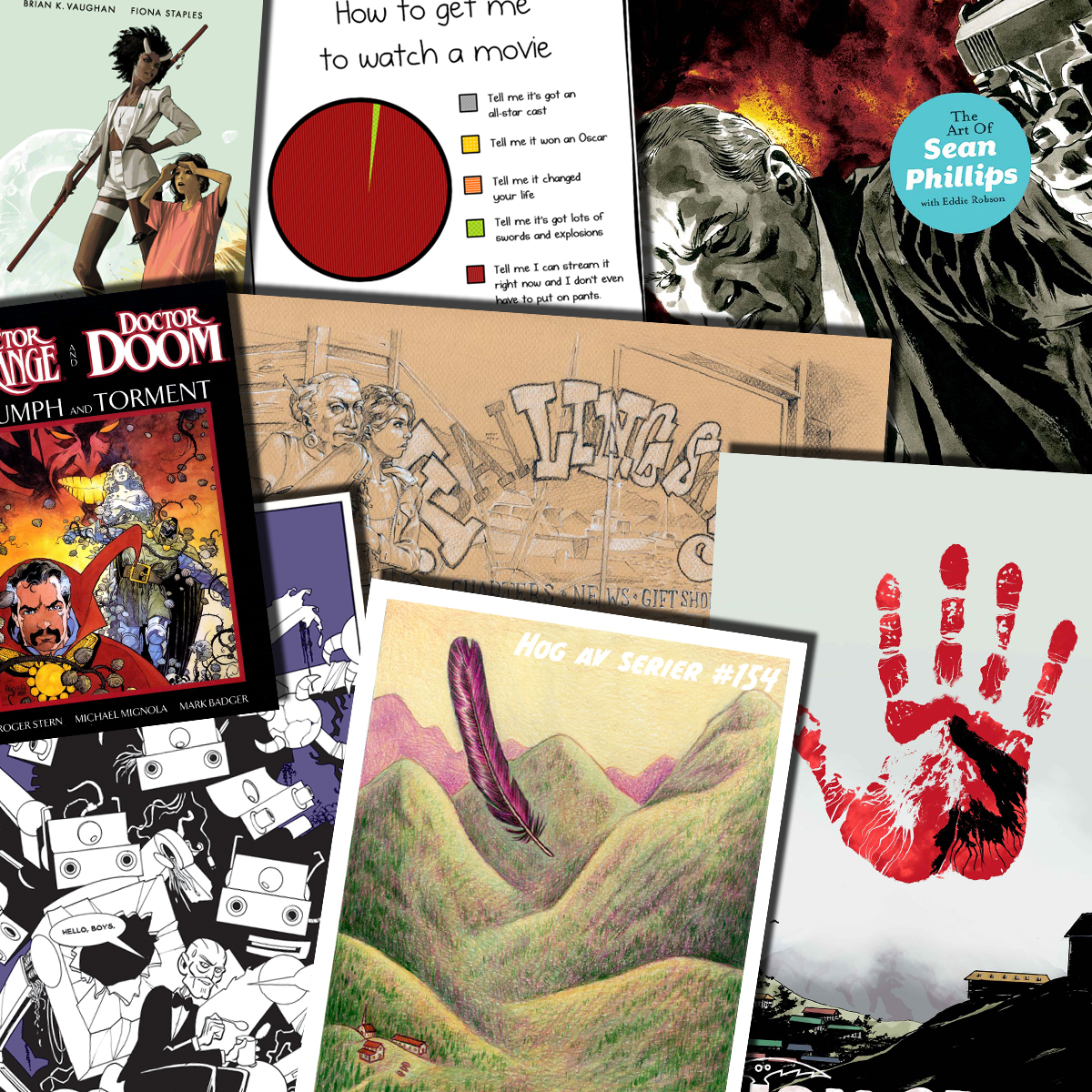 0:00 – Nyhetsnack där vi pratar lite om fler X-men-spinoffs, Marvels kommande crossover Original Sin och tv-seriefilmatiseringen av Scalped.
8:30 – Samrecension av As the Crow Flies av Melanie Gillman.
16:46 – Samrecension av the Oatmeal av Matthew Inman.
22:35 – High Crimes av Christopher Sebela och Ibrahim Moustafa.
32:13 – The Sinking Ship av Dax Tran-Caffee.
37:00 – Samrecension av The Last Mechanical Monster av Brian Fies.
44:29 – The Art of Sean Phillips av Sean Phillips och Eddie Robson.
52:55 – Saga vol 3 av Philip K Vaughan och Fiona Staples
56:00 – Dr. Strange & Dr. Doom: Triumph & Torment av Roger Stern och Mike Mignola.

Ladda ner: Joxa me´ Mefisto
Storlek: 77 Mb
Speltid: 67 min
Medverkande: Anton Bjurvald, Anders Lundgren, Freddie Kaplan