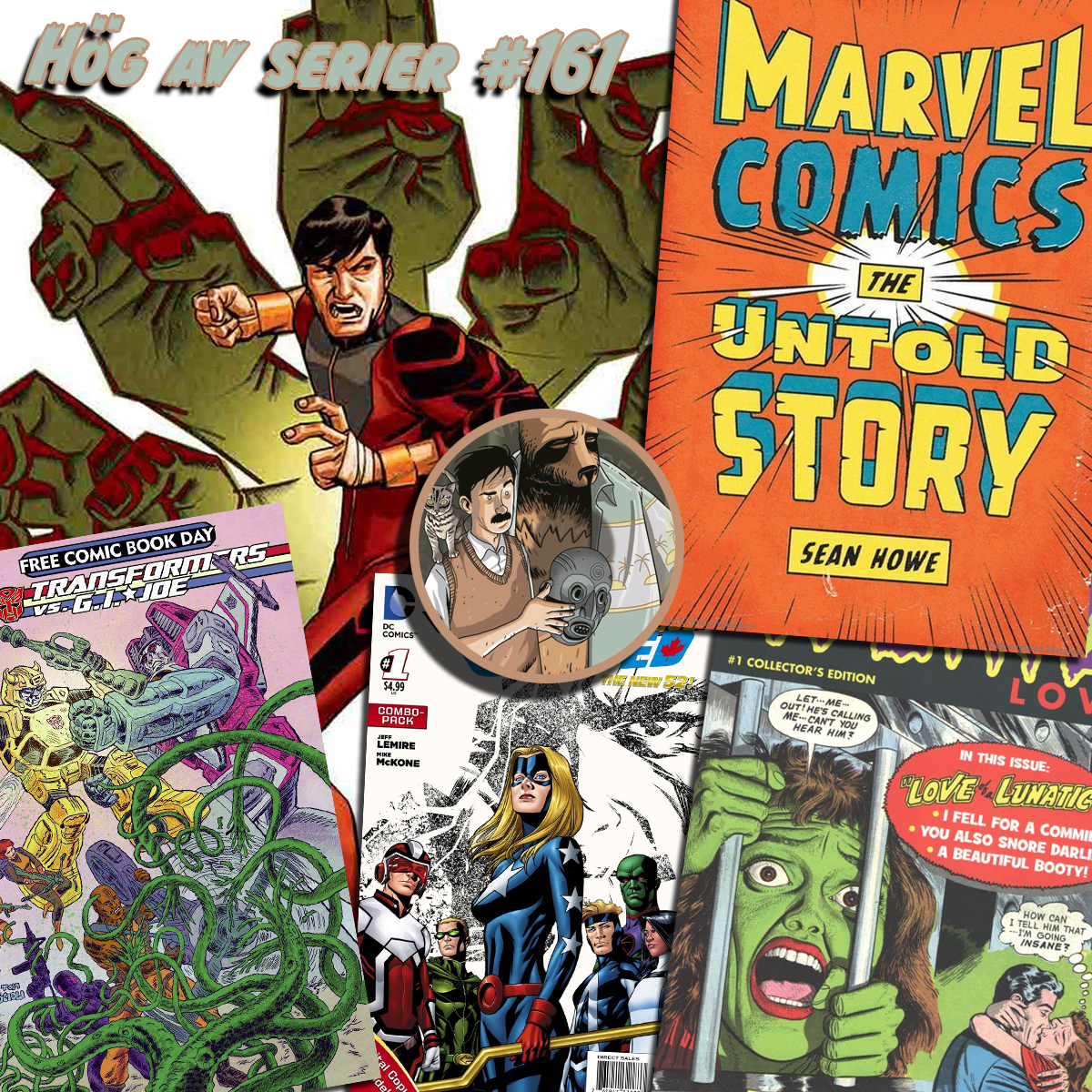 0:00 – Introsnack där Freddie avslöjar en oväntad ny favorit i seriehyllan. Vi pratar även om förväntningar på serietidningsfilmer i sommar.
04:12 – Samrecension av Theos Ockulta Kuriositeter: Deus Ex Machina Sonen av Ola Skogäng och Daniel Thollin.
12:38 – The Deadly Hands of Kung Fu #1 av Mike Benson och Tan Eng Huat
18:49 – Marvel Comics: The Untold Story av Sean Howe.
24:50 – Transformers vs GI Joe av Tom Scioli och John Barber
29:34 – Weird Love #1 sammanställt av Craig Yoe.
38:20 – Justice League United #1 av Jeff Lemire och Mike Mackone.

Ladda ner: T.O.K.D.E.M.S.
Storlek: 60 Mb
Speltid: 50 min
Medverkande: Anders Lundgren, Freddie Kaplan, Anton Bjurvald