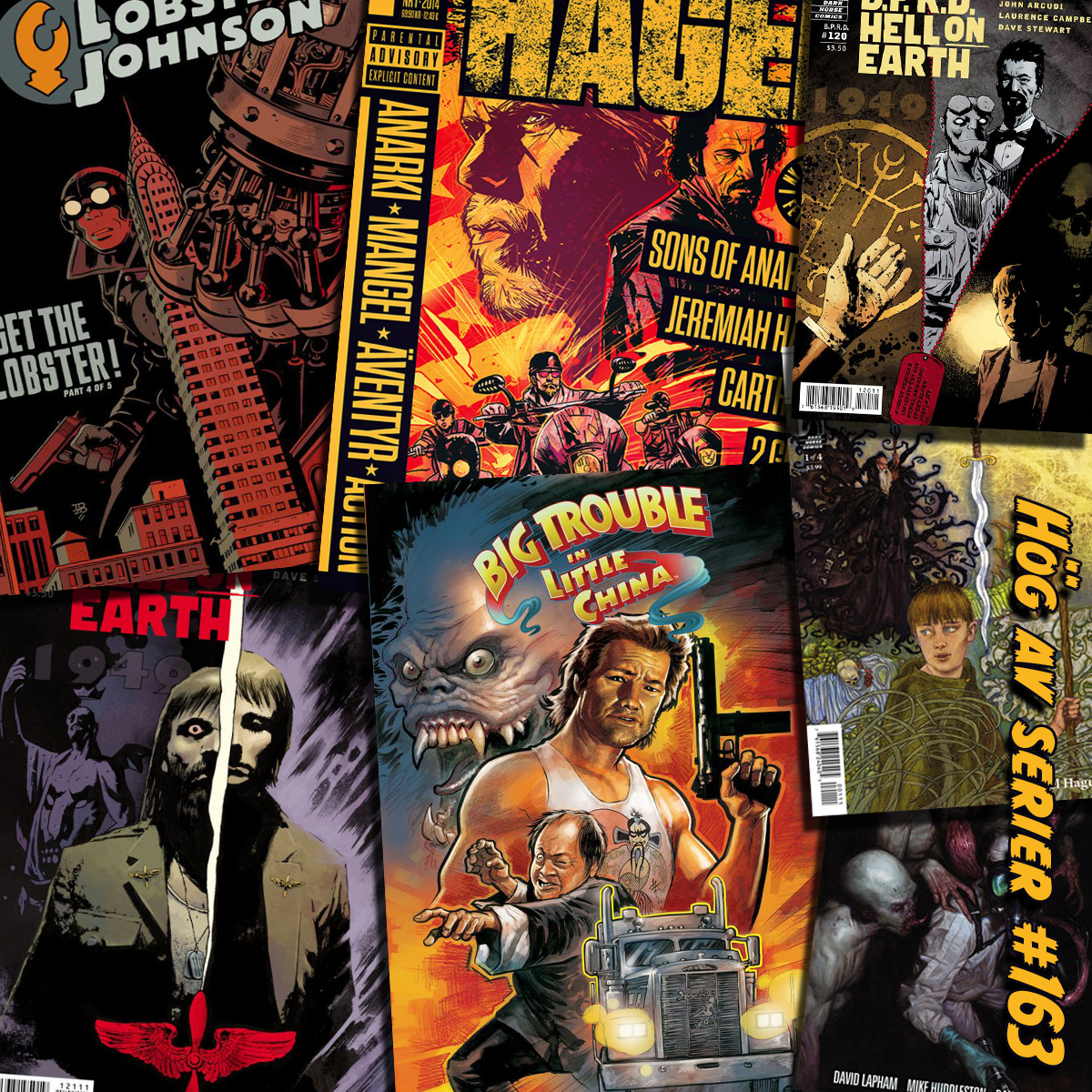 0:00 – Introsnack med romsponsrade serier, Rock Manlyfists dublettduell i ett kommande Herman Hedning, Zack Snyders försvar av Aquaman samt genomgång av vilka serier som kommer med i Marvels 1000 sidor tjocka jubileumsnummer.
9:55 – Samrecension av Hagel #1
30:52 – BPRD: Hell on Earth #120-121 av Laurence Campbell, Mike Mignola och John Arcudi.
33:05 – Lobster Johnson: Get the Lobster #4 av Tonci Zonjic, Mike Mignola och John Arcudi
35:02 – Eye of Newt #1 av Michael Hague.
38:50 – The Strain vol 1 av David Lapham, Mike Huddelston och Dan Jackson
46:33 – Big Trouble in Little China #1 av John Carpenter, Eric Powell och Brian Churilla.

Ladda ner: Hagelbrak
Storlek: 56 Mb
Speltid: 48 min
Medverkande: Anders Lundgren, Freddie Kaplan, Anton Bjurvald