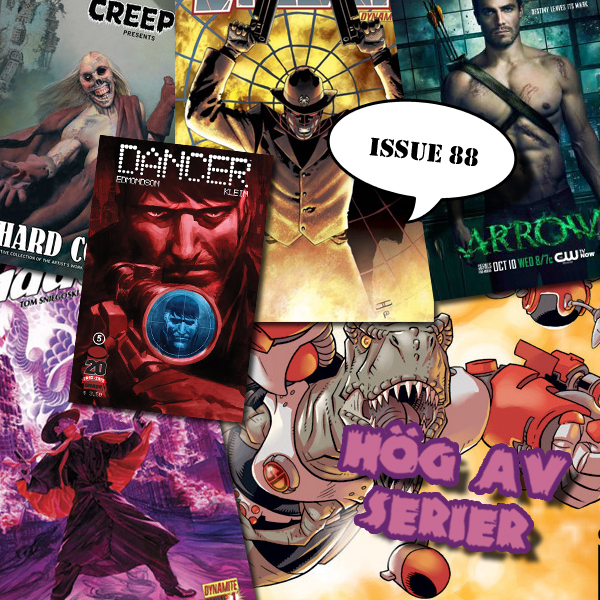 0:00 – Nyhetsgagg om Iron Man 3-trailern och våra tankar kring den tredje järnmannenfilmen. Vi pratar dessutom lite om X-men-filmerna och deras extramaterial.
0:11:15 – Vad vi läst/sett: Tv-serien Arrow.
0:16:00 – Creepy present Richard Corben av Richard Corben.
0:24:23 – Super Dinosaur vol 2 av Robert Kirkman och Jason Howard
0:29:00 – The Shadow Annual #1 av Tom Sniegoski och Dennis Calero
0:34:50 – The Spider #5 av David Liss och Colton Worley.
0:38:51 – Dancer #5 av Nate Edmondson och Nick Klein
Vi avslutar med funderingar kring Garth Ennis skapande.

Ladda ner: Arrows of outrageous fortune
Storlek: 37 Mb
Speltid: 44 min
Medverkande:
Anton Bjurvald
Anders Lundgren