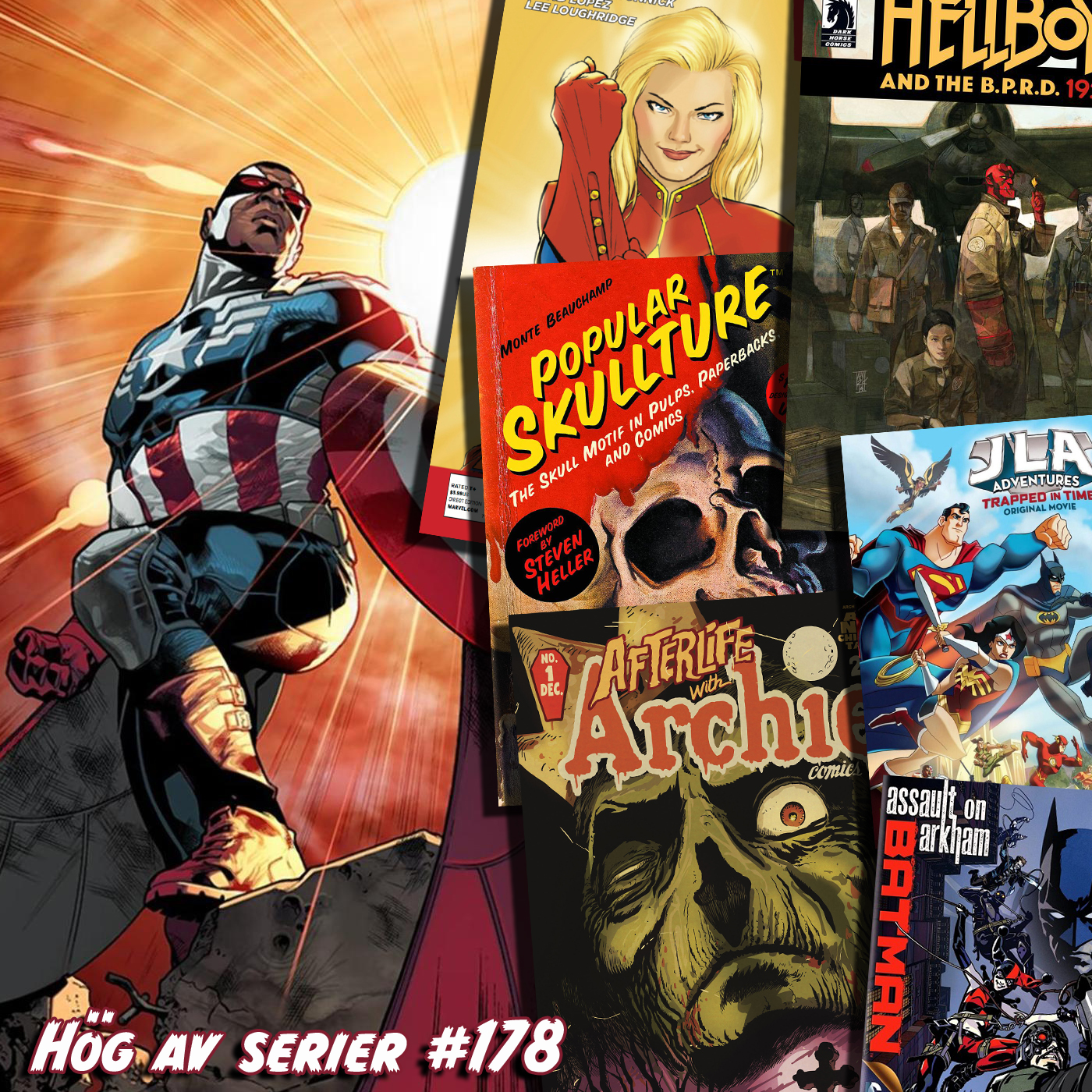 0:00 – Introsnack med tips om Westernserier, Mark Hamills återuppståndelse i nya Flash-serien, Frankensteins inflytande på serievärlden och lite annat smått och gott.
14:30 – Tips från december månads Previews-katalog.
29:51 – All New Captain America #1 av Rick Remender och Stuart Immonen
38:50 – Captain Marvel: Higher, Further, Faster, More av Kelly Sue DeConnick och David López
45:00 – Afterlife with Archie av Francesco Francavilla och Roberto Aguirre-Sacasa
50:35 – Popular Skullture av Monte Beauchamp
58:04 – Batman: Assault on Arkham av Jay Oliva och Ethan Spaulding
1:00:46 – JLA Adventures: Trapped in Time av Giancarlo Volpe
1:02:00 – Hellboy and the B.P.R.D.: 1952 #1 av Mike Mignola, John Arcudi, Alex Maleev och Dave Stewart.

Ladda ner: Kaptener
Storlek: 85 Mb
Speltid: 68 min
Medverkande: Anders Lundgren, Anton Bjurvald, Freddie Kaplan